Virtual Reality App Allows Customers To Go Behind The Scenes at Ford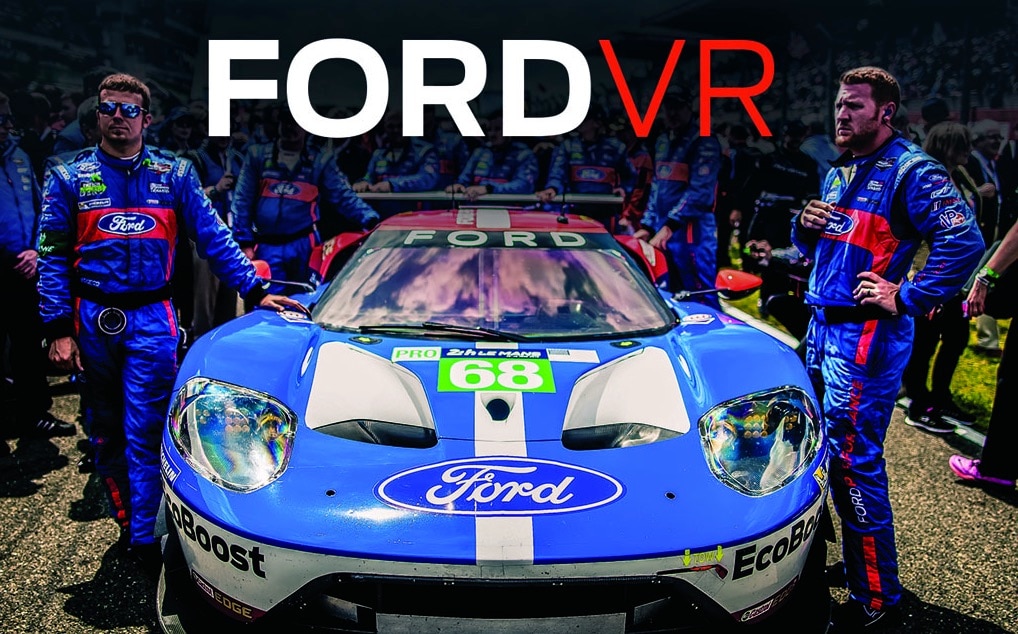 Have you wanted to see what happens behind the curtain when an elite racing team takes the new Ford GT to the 24 Hours of Le Mans endurance race in a first-person view? With the new virtual reality app from Ford, customers can get up close and personal without leaving the comfort of their homes.
The new app puts Ford fans trackside for one of the most iconic auto races in the world with one of the most dynamic performance models ever built. The unique storytelling app puts users directly in the pit and into the cockpit as driver Joey Hand narrates the action. The latest iteration of the Ford GT won the LMGTE Pro Series for the first time in 50 years by out-dueling the Ferrari 488 GTE.
The Ford VR app is accessible to anyone with a mobile device, and with virtual reality headsets, users have a chance to experience the Ford GT at Le Mans like never before.
Ford has already released a follow up to the Ford GT at Le Mans experience featuring Hoonigan racing's Ken Block and the Ford Focus RS RX.
Using VR is a great way to experience vehicles that you might never see in-person, but the team at Griffin Ford in Waukesha, WI has the complete lineup of street-legal performance models from Ford in stock and ready to test drive. Whether you're looking for a Ford Focus RS or a Ford Mustang GT, our dealership has several performance models for sale that you can see up close and take for a spin. Contact us today through our online form or by phone at (262) 542-5781 to learn more about the latest models for sale at our Ford dealership in Waukesha, WI.
---
Ford Announced Pricing for the Highly Anticipated 2017 F-150 Raptor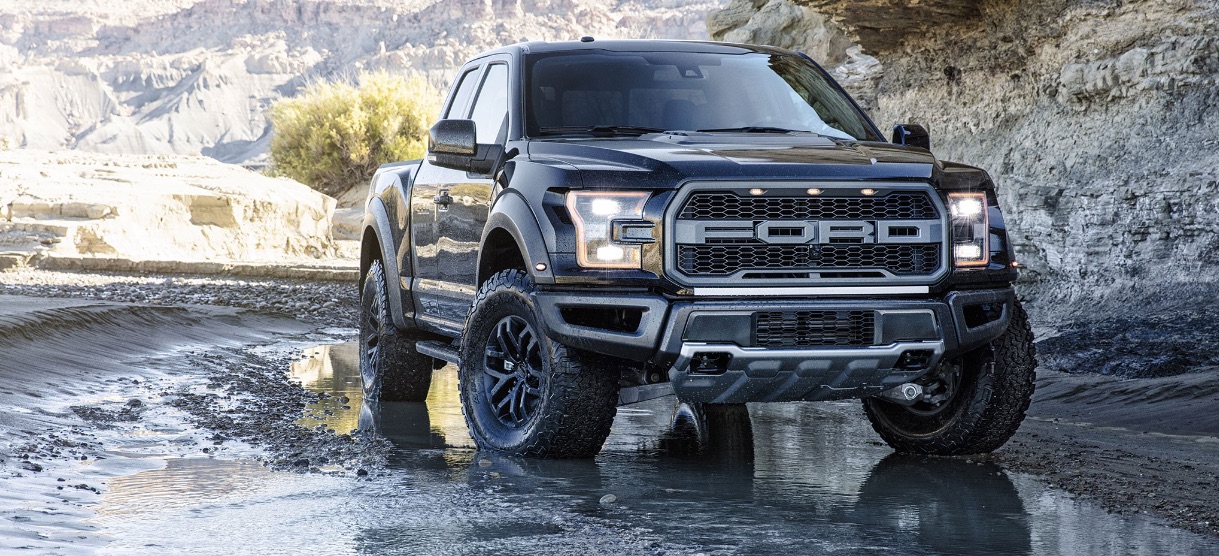 News about the reinvented 2017 Ford F-150 Raptor has drivers in and around the Waukesha, WI area clamoring for more information. Ford recently announced pricing details on the long-awaited F-150 Raptor pickup truck, which is said to start at $49,520 MSRP for the SuperCab trim package, and $52,505 MSRP for the SuperCrew. Based on the aluminum-bodied F-150, the 2017 Ford F-150 Raptor includes the light-duty pickup truck segment's first 10-speed automatic transmission that was designed to provide seamless shifting on Waukesha, WI roads. While engine horsepower and torque specs have not yet been released, the 2017 Ford F-150 Raptor will come with a 3.5L V6 engine that will produce more horsepower than 6.2L V8 engine that came with the 2014 model year.
Though the list of standard equipment is not yet available, we are privy to the major option packages that will be available with the Ford F-150 Raptor. Costing an additional $3,158, the currently unnamed mid-level trim package available with the F-150 Raptor includes 10-way power heated leather seats, power adjustable acceleration and brake pedals, and next-generation SYNC® 3 infotainment technology. The luxury trim package available with the 2016 Ford F-150 Raptor costs an additional $9,345 and includes everything that comes with the mid-level package with the addition of cooled seats with memory, a 360-degree camera, a blind spot monitoring system with rear cross-traffic alert, five years of SYNC Connect Telematics, and an automatic reverse steering system for trailers.
Can't wait for the 2017 Ford F-150 Raptor to roll off the production line? That won't be a problem here at Griffin Ford. We have a multitude of high-performance pickup truck models at our Ford dealership in Waukesha, WI. For more information on how you can schedule your test-drive appointment, please don't hesitate to contact us through our online form or by calling us at (262) 542-5781.